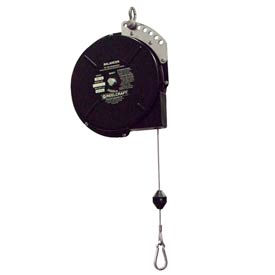 Reelcraft™ Tool Balancers
Reelcraft™ Tool Balancers Are Designed For Keeping Tools Positioned For Immediate Use With Minimal Operator Motion.

Reelcraft™ Tool balancers reduce operator fatigue by keeping tools readily accessible for direct use. Zinc-plated safety latch provides easy and convenient tool attachment. Tool weight is kept in balance, providing a virtually weightless feel. Balancers prevent tools from being accidentally dropped, ensuring added tool safety. Weight capacities and additional specifications vary per model.