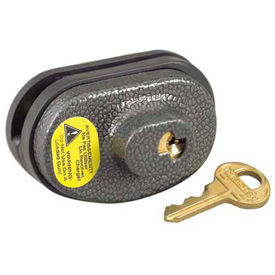 Gun and Trigger Locks
Gun and Trigger Locks Protect And Lock Guns And Other Shooting Equipment.

Gun and Trigger Locks are made of steel and zinc for long lasting durability. 4-pin tumbler cylinder helps prevent picking and special rubber pads protect gun's finish from marring or scratching. Fits a wide range of handguns, rifles and shotguns. Available styles are Cable Gun Lock or Gun Trigger Lock. Lock types include Keyed Dofferent, Keyed Alike or Set-Your-Own-Combinaition. Colors are Black or Laminated Steel. Locks are not returnable.