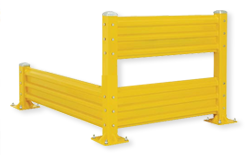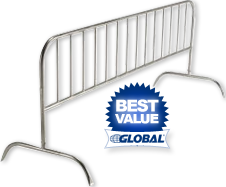 Indoor & Outdoor Safety Guards Are Configured In 3 Styles To Protect Warehouse, Parking And Loading Areas.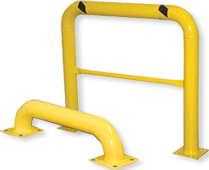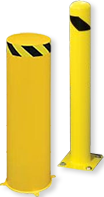 Safety Equipment & Supplies
With nearly 80,000 different safety and security products on hand, you'll be able to comply with OSHA while keeping your workplace and your workers safe.
This selection of safety products includes everything from emergency lighting to crowd control cones and barriers to eye, fall, extreme weather, and fire protection. We also provide protection for machines with machine guardings and lockout/tagout kits, safety mats and signs, as well as traffic and parking lot safety.
For public safety, workplace safety, lab safety or fire safety, our safety equipment will help keep your facilities up to all workplace safety standards.
WE CAN SUPPLY THAT.®1,000,000-PLUS PRODUCTS. INDUSTRIAL-STRENGTH SERVICE.