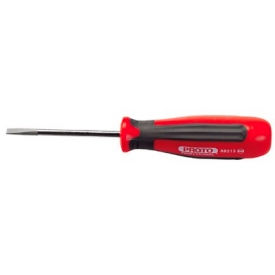 Cabinet Tip Screwdrivers
Cabinet Tip Screwdrivers Are Used For Personal Use, Contractors, Maintenance And Repair Applications And More.

Cabinet Tip Screwdrivers are made of Solid Steel shanks with durable Plastic, Polypropylene or Rubber Cushioned Grip handles for long lasting use and dependability. Wide variety of Cabinet, Slotted, Cabinet Slotted, Fluted Cabinet Slotted and Keystone tipped screwdrivers are available in 1-3/8, 2, 3, 3-3/4, 4, 4-7/8, 5, 5-3/4, 6, 7-3/4, 8, 9-3/4, 10, 12 and 15 inch length shanks.