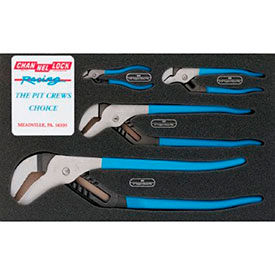 Tongue & Groove Plier Sets
Tongue And Groove Pliers Sets Allow Convenient Tool and Fastener Handling for Plumbing, Automotive, Workshops, and Other Related Applications.

These pliers sets come in a variety of tool combination options. Tool lengths, jaw openings, and set sizes vary per model. Tongue and groove pliers sets are available from several trusted brand names.