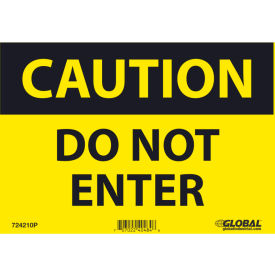 Caution & Notice - Access Signs
Caution and Notice Signs Provide Safety Warnings For Industrial, Construction, and Maintenance Environments.
Caution and notice signs are designed to warn and caution against potential hazards or unsafe practices for personnel safety. Signs are brightly colored to improve visibility in dark or night environments. Most models are OSHA approved and feature high level materials for indoor and outdoor reliability.
Brightly colored
High quality materials
Available styles are for Admittance/Security Signs