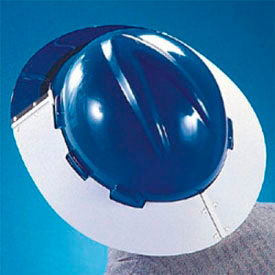 Hard Hat & Cap Accessories
Hard Hat and Cap Accessories Provide Added Head Protection for Construction Sites, Chemical Plants, Warehouses, and more.

These units are solidly made with cotton, polycarbonate, plastic, cowhide, steel and other durable materials for long lasting dependability and safety. Headlamps provide hands-free lighting for close-range work, moving around and long-range vision. Available accessories include Chin Straps, Goggle Retainers, Hard Hat Safety Light, Headbands, Headlamps, Hi-Vis Full or Regular Brim Hard Hat Cover, Lanyards, Leather Sweat Bands (Cowhide), Instant Release Attachments, Sunshields, Storage Racks, Sweat Bands, Web Suspensions and more. Available sizes are One Size and Standard. Available colors include Red, Lime, Blue, Tan, Orange, Black, Green, Silver, Black, Gray and more.