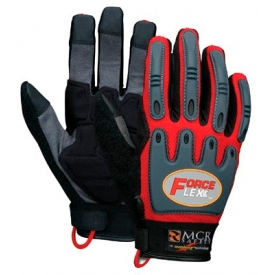 High Dexterity Gloves
High Dexterity Gloves Provide Protection For Shipping, Framing, Cement-Mixing, Automotive Work And Aircraft Assembly.

High dexterity gloves are equipped with extra palm padding to provide finger protection.. Rubberized for knuckle protection. Wind and waterproof. Types include Insulated, Lined, Maximum Safety KV, Maximum Safety Thermo, Mechanics Plus, Pro Series, Knuckle Protection, Summer or Winter Series Dorsal Impact and more. Sizes range from S-2XL.. Colors include Black, Blue, Black/Hi-Vis Lime or Hi-Vis Yellow, Brown/Black/Yellow, Gold/Black, Hi-Vis Yellow, and Red.