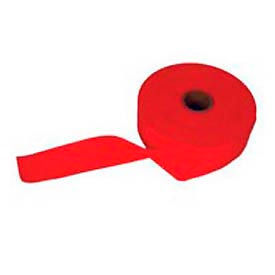 Fluorescent Barrier Tape
Attract Attention with Fluorescent Barrier Tape!

This red-orange tape is reusable and non-adhesive. Tie it around a tree or post to draw attention to a potentially hazardous situation or even to draw people to your storefront. Red-orange color allows for four times greater durability than other barrier tapes. Tensile strength of 110 lbs. Tapes are resistant to most chemicals, making them great for indoor or outdoor use. Available in 1 x 50 yd rolls and 2 x 100 yd rolls.