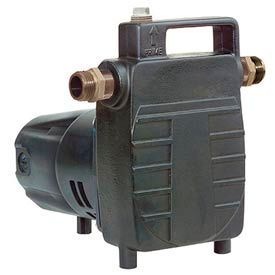 Non-Submersible Utility Pump
Non-Submersible Utility Pumps Are Designed For A Wide Variety of Portable Pumping Applications.

Non-submersible utility pumps offer various type lighter duty portable pumps for flooded basements, watering lawns or draining water heaters. Some units are portable to accommodate quick transportation. Most models can also be used for removing water from waterbeds and washing machines, or for boosting water pressure. 1/6 and 1/2 horsepower units are available in various designs, dimensional sizes, connection types. Available cord lengths are 6 - 10 foot GPMs and additional specifications vary per model.