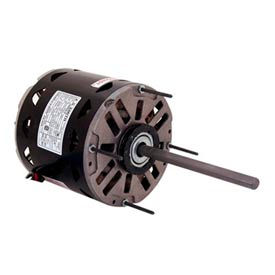 2- Speed Open PSC Direct Drive Fan & Blower Motors
Packard® Direct Drive Blower Motors Are Used For Use With Climate Control Systems, Air Purifiers And More.

Direct drive blower motors are made with a 48 frame design and sleeve bearings for long life. Automatic overload protection for safety. Single phase direct drive blower motors are available in a variety of configurations to suit a variety of HVAC needs. 230V Motors are made with 1/4 HP and run at 1050 RPM. 277V motors are available with 1/4 HP, 1/3 HP or 1/2 HP and run at 1075 RPM. 115V motors are available with 1/8 HP, 1/6 HP, 1/5 HP, 1/4 HP, 1/3 HP, 1/2 HP or 3/4 HP.