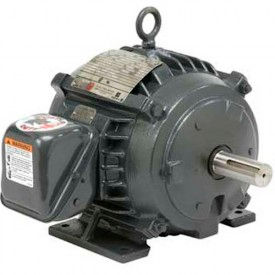 Marathon Cooling Tower Motors
Cooling Tower Duty Motors Are Used For Use With Cooling Towers And other Severe Duty Applications Or Environments.

Cooling Tower Duty Motors are solidly manufactured for long lasting durability and dependability. U.S. Motors and Marathon® brand, 3 Phase, continuous duty motors have sturdy Totally Enclosed Air Over (TEAO) and Totally Enclosed Fan Cooled (TEFC) enclosures and ball bearing construction to accommodate varying belt loads and tension. Wide selection of 1, 3, 5, 7-/12, 10, 15, 20, 25, 30, 40, 50, 60, 75 and 100 horsepower units are available in various Rigid mountings.