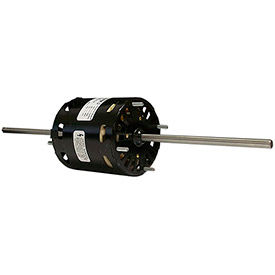 3.3 In. Dia. Fan Coil Motors
Double Shaft Motors Are Great For Use With Double Blowers, Room Air Conditioners And Heaters.

Double shaft, shaded pole motors feature automatic overload protection for long life. 60 Hz, single phase sleeve bearing motors. Global Motors have an open enclosure and are available with 1 or 3 speed operation. AO Smith and Fasco Motors are continuous duty, air-over motors. Available with Open or Totally Enclosed enclosure.