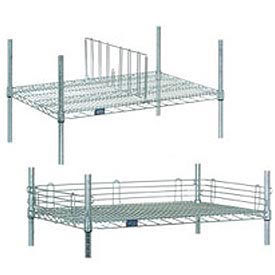 Nexel® Shelf Dividers & Ledges
Design your own Wire Truck with these Accessories!

Shelf Dividers are designed to separate items on shelf. Attach easily at any point along shelf and simply hook into place.

Shelf Ledges are designed to keep items from falling off the edge.

Shelf Dividers and Ledges are both manufactured with a brilliant high gloss, electro-nickel plated Chrome finish.