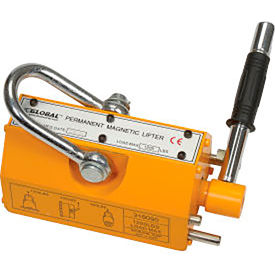 Load Lifting Magnets
Load Lifting Magnets Are Designed to Resolve Handling For Large Metal Loads of Various Textures.

Load lifting magnets grab and carry loads from the top without deformation, and then release them with simple rotation of the actuating lever. Most models are RFID enabled. Locking feature prevents unit handle activation if bumped partially. Durable steel housing provides lasting durability. Maximum capacity limit is 4,400 lbs. Additional specifications vary per model.