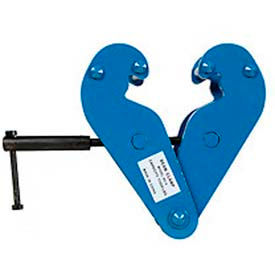 Beam & Girder Clamps
Beam Clamps Provide Stability For Hoists When Distributing Loads.

Beam clamps Provide a quick rigging point and are designed to reduce I-Beam flange stress by distributing loads away from the flange edges during overhead lifting applications. Versatile beam clamps can be interchanged from one gantry to another in a matter of seconds using an easy mechanical adjustment. Available Types are Beam Clamp, Girder & Wide Flange Structural Beam Clamp, and Universal Beam Clamp. Constructed of durable steel. Bar on the bottom of beam clamp allows attachment to a hoist (sold separately).