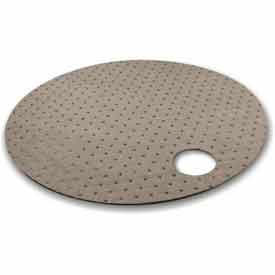 Spill Absorbent Drum Toppers
Spill Absorbent Drum Toppers Absorb Fluid Spills for Drums and Tanks in Warehouses, Industrial Facilities, and more.

These Toppers are made of fine absorbent fiber materials to provide long lasting durability and dependability. Toppers provide lint reduction and quick absorption to increase efficiencies. Universal Hazmat type measures 22 inches in diameter and come in package quantities.