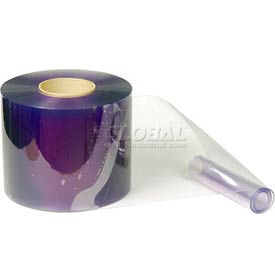 Strip Curtain & Strip Door Material - Bulk Rolls
Strip Curtain and Strip Door Material - Bulk Rolls Provide Environment Protection For Warehouses, Facilities, and more.

Strip curtain and strip door material - bulk rolls create or repair PVC strip doors. PVC Bulk Rolls can simply be cut, hole punched and mounted. UV stabilized material retains clarity for lasting visibility and increased service life. Hardware not included. Most units are fire-resistant, as well as self-extinguishing, and registered as such by the California state Fire Marshal's office. Additional specifications vary per model.