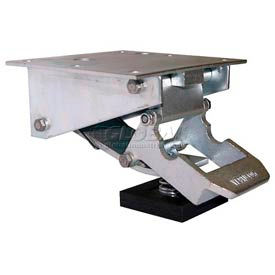 Low-Profile Floor Lock
The Lowest Profile Floor Lock available on the Market.

Low-Profile Floor Lock is designed to work in limited height clearance applications, as it mounts with just 3-¾" of clearance between the bottom of a cart or truck and the ground. Durable rubber bottom pad offers excellent grip and lock features adjustable height to compensate for pad wear. Zinc-plated cast steel construction for long life.