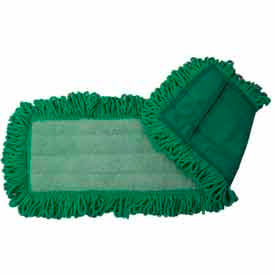 Microfiber Dust Mops
Microfiber Dust Mops Provide Convenient Surface Maintenance for Residential, Commercial, and Hospitality Cleaning Applications.

These mops are made from extremely thin synthetic fibers that are non-abrasive, lint-free, and hold a positive electrostatic charge that attracts and retains dust so that no treatment is needed for optimum performance and long lasting durability. Available in a variety of lengths to meet cleaning requirements. Refills, frames, and accessories sold serparately.