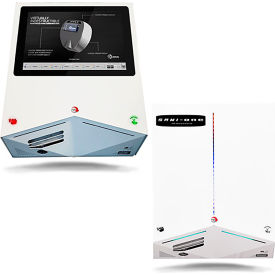 Comac Automatic Hand Dryer and Hand Sanitizer Combination
Comac Automatic Hand Dryers are the only Intelligent and Maintenance-Free Hand Dryers in the World.

The only hand dryer manufacturer in Canada, Comac is the World Leading Manufacturer of Intelligent Hand Dryers.Dryers are a perfect fit for facilities with High Traffic Public areas. Designed for Easy Installation and built with Reinforced Steel Construction for a compact, modern design. High Velocity Air Flow for Ultra speed hand drying. Eco-Friendly and LEED ,CSA, CE, ROHS, BOMA, Antibacterial coating Certified. Available in White, Black, Stainless Steel, and Chrome finishes. Life time warranty on all parts.