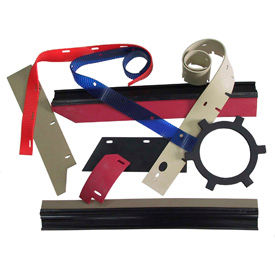 Haviland Replacement Blades
Haviland Replacement Blades Are Manufactured To Fit Machines Made By Original Maufacturer per OEM Specs.

Rubber construction is excellent for virtually any type of floor. Size, mounting holes, and construction vary by model. Front, back, and side blades available. Replacement blades fit Clarke-Alto, Nilfisk, NSS, Viper, Tennant - Nobles and Windsor floor machines and more. Sold in package quantity of 3.