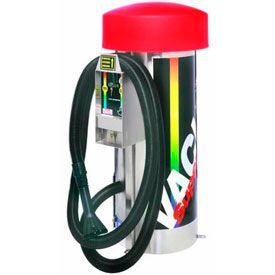 JE Adams Car Wash Vacuums & Air Machines
JE Adams Car Wash Vacuums And Air Machines Are Used For Applications Including Maintenance, Automotive, Service, And More.

JE Adams car wash vacuums and air machines are made of stainless steel for long lasting durability and dependability. Units provide interior automotive maintenance for dealerships, oil change facilities, car rental agencies, and more. Service doors allow convenient filter bag system access and maintenance. Includes coin acceptor, box, and faceplate with pin lock system for added security. Features GAST air compressor. Available types are Air Machine, Vacuum, and Vacuum/Air Machine. Voltage is 120. Package quantity is 1. Dimensions vary per model.