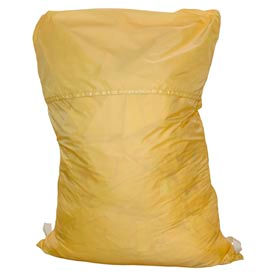 Ropeless Hamper Bags
Small, Medium, And Large Ropeless Hamper Bags Feature A Sandwich Bag Style Closure For Easy Containment Of Contents.

Helps collect soiled linen. Ropeless hamper bags flip closed for a convenient way to keep bag's contents securely contained. Handles on the top and bottom of the bag for easy dumping. All stress points are reinforced for extra durability. 18", 25", and 27" diameter opening. 26, 44, and 55 gallon capacity. Choose from Cotton, Poly/Cotton, Spun Polyester, Nylon or Water Repellent Polyester.