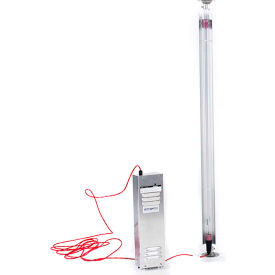 Sanuvox UV Light Air Purifiers
Sanuvox UV Light Air Purifiers Are Designed For Ultra Violet Air Purifiers In Need of Constant Air Quality Control.

Sanuvox UV sterilization systems use ultraviolet light to destroy airborne biological and chemical contaminants as they pass through air systems. Most models are ideal for eliminating mold, cigarette smoke, bacteria, cooking and pet odors, chemical fumes, and VOCs. Available Compatible Types are In Air Handler Units, In Duct Systems, and In Rooftop Packages Units. Dimensions and additional specifications vary per model.

Select systems are also be suitable to clean mold from commercial evaporator coils, reducing maintenance and operating costs.