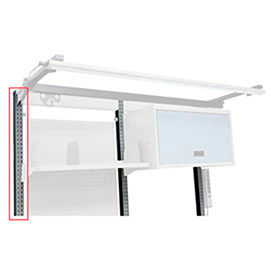 See all 4 items in product family
Workbench Pedestals are used in Laboratories, Aeronautics, Pharmaceutical industries and more.

Workbench Pedestals are made from steel for lasting durability. Various Drawer and Door pedestal configurations can be customized to meet workplace storage needs. Available styles are Cabinet Pedestal w/One Adjustable Shelf, One-, Two-, and Three-Pedestal Kits, and Narrow Body 5-Drawer Pedestal. Additional workbench accessories include Recessed Base, Bin Rail, Stabilizer Kit, Tiltable Shelf, Pan Mobile Pedestal Kits and more. Dimensions and color finishes vary per model.


Click for more