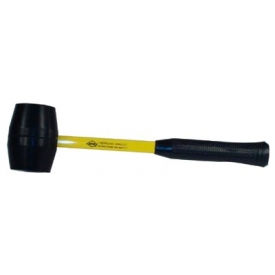 See all 6 items in product family
Rubber Mallets Are Used For Carpentry, Sheet Metal, Plasterboard, Upholstery Or Other Applications Requiring Maximum Driving Force Without Damaging Material Surfaces.

Rubber Mallets are made with heavy duty Hardened Rubber heads with durable Hardwood, Steel or Fiberglass handles for long lasting durability and dependability. Armstrong Tools, Estwing, Proto® Garland, NUPLA, Pony, Vaughan and Stanley® brands offer a wide selection of sturdy mallets with various overall lengths and head weights designed to minimize marring and surface damage to materials while delivering substantial driving force.


Click for more