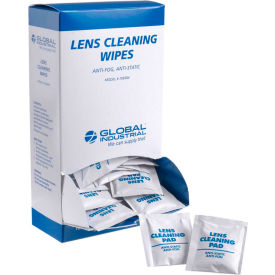 See all 10 items in product family
Lens Cleaning Towelettes And Solutions Are Used For Applications Including Medical, Laboratory, Optical, And More.

Lens cleaning towelettes and solutions are made of high quality materials for long lasting durability and dependability. Units provide eyewear maintenance for anti-fog and scratch resistant surfaces. Available in pocket-size pre-moistened towlettes or spray bottle. Does not contain silicone. Available styles include 1 Gal Lens Cleaning Solution, 16 Oz Bottle Lens Cleaning Solution, Canister Lens Wipes, Eyewear Cleaning Wipes, Large Disposable Cleaning Station, Large Disposable Lens Cleaning Station, Large Double Lens Cleaning Station, and Lens Cleaning - Spec Saver Towelette. Package quantities range from 1 to 1200/Box. Dimensions vary per model.


Click for more