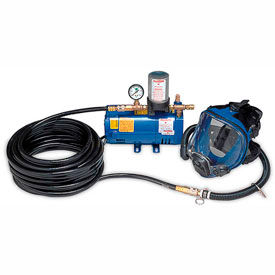 See all 12 items in product family
Allegro Supplied Air Respirator Systems Are Used For Applications Including Industrial, Automotive, Manufacturing, And More.

Allegro supplied air respirator systems are made of high quality materials for long lasting durability and dependability. Systems deliver a clean, constant, and breathable air supply for user safety. Units provide head, eye, and face protection for foundries, mines, chemical plants, refineries, and more. Includes shield, welding helmet, air pump, and breathing hose. Available types are Air Shield, Air Shield/Welding Helmet, Ambient Air Pump Systems, Full Face Mask, and Tyvek Hood. NIOSH and ANSI approved. Dimensions vary per model.


Click for more