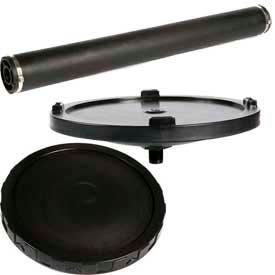 See all 10 items in product family
Fine Bubble Oxygenating Diffusers Are Used For A Variety Of Diffusing Applications.

Fine Bubble Oxygenating Diffusers are made of polypropylene or PVC for long lasting durability. Tube diffuser produces fine aeration bubbles in applications including wastewater treatment plants, resulting in high oxygen transfer. Disc diffuser produces fine bubbles used for all aeration applications. Styles are Disc, Disc w/Check Valve and Tube. Diameters are 2-5/8 in., 9 in., 12 in., 13 in. and 15 in.. Connection types are FPT and MPT. Connection size is 3/4 in.. Quantity is 1.


Click for more