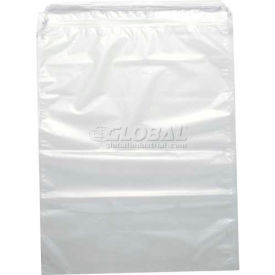 See all 5 items in product family
Pull-Tite Double-Drawstring Bags Are Used For Storing Patients' Belongings In Hospitals, Infirmaries And More.

A double pull drawstring opens easily and provides a secure closure and a convenient means of hanging the bag. Polypropylene provides exceptional clarity for outstanding product presentation. These bags are available in both clear and clear with a white write-on block for easy product labeling and identification.This is an excellent economical substitute for cloth drawstring bags. Just some of the uses include: parts, work orders, manuals, samples, personal belongings, hotel guest courtesy bag, retail packaging, craft stores and more. Available in a variety of sizes and styles.


Click for more