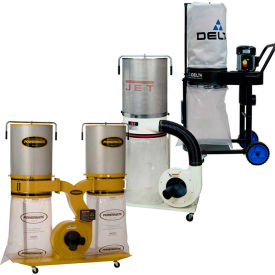 Dust Collection Systems
General International 13 Gallon Portable Steel Dust Collector - BT8008

The model BT8008 is a 1-1/2HP, 13 Gallon, lightweight and portable dust collector is perfect for taking to the source of shop dust. The space saving wall mount bracket (included) allows the unit to hang on the wall out of the way as a stationary dust collector. Keep your workshop free of sawdust and improve the air quality with the BT8008 dust collector from General International. Designed for portability, the powerful 2-in-1 portable Dust Collector with large carry handle can be moved from one machine to another with ease, instead of having to build an entire fixed dust collection system and running ducts to each machine. Includes a 2 year limited warranty.