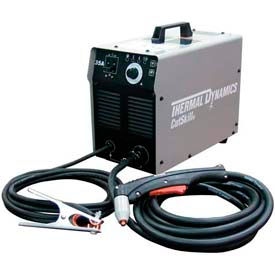 Plasma Cutting Machines
Plasma Cutting Machines Provide Enhanced Cutting Pressure For a Variety of Robust Metal Shaping, Building, and Repair Procedures.

Plasma cutting machines channel various forms of power and support to shape and cut materials such as steel and aluminum. Select units feature a built in air-regulator that provides transport and portability opportunities. Available Cutting Capacities are 1" Steel. 1-1/2" Steel, 1-1/8" Steel, ¼" Steel, ¾" Steel, 3/8" Steel ¼" Stainless Steel and Aluminum, 5/8" Steel, and 7/8" Steel. Voltage range is from 110 to 230 depending on the model. Additional specifications vary per model.