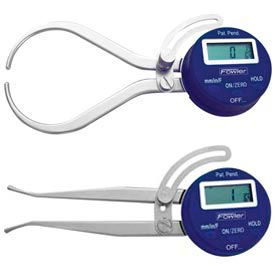 Spring Calipers & Dividers
Spring Calipers and Dividers Ensure Measurement Accuracy for Engineering, Construction, and Other Related Applications.

These calipers and dividers are made of carbon steel and other high quality materials for strength and long lasting durability. Variety of brands and types available to meet particular need, application or budget requirement. Dividers trace contours and scribing circles into metal. Also used for transferring measurements from uneven surfaces to precision rulers. Springs assure uniform tension without side play. Calipers provide easy-to-read digital display for both inside and outside measurements. Adjusting screw provides self-seating washer and nut for quick adjustments. Variety of types available to meet job requirements. Dimensions, features, color finishes and specifications vary per type. Quantity is 1.