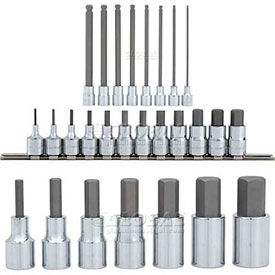 Hex Bit Hand Socket Sets
Hex Bit Hand Socket Sets Allow Convenient Fastener Handling and Control for Automotive Garages, Repair Shops, Factories, and more.

These sockets are made with forged alloy material to ensure lasting durability and functionality. Sockets are available with ball or pin locking mechanism. Available drive sizes are 1/4", 3/8" and 1/2". Socket sets are available in a range of sizes.