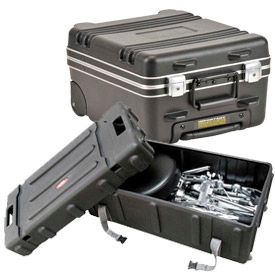 Water Resistant Cases
Whether You Need To Carry, Ship, Organize Or Protect Your Products, Water Resistant Cases Are The Economical Choice.

Water Resistant Cases are made of polyethylene to provide long lasting durability. Expandable lid can accommodate several depths to provide superior protection to soft tote bags, or semi-lined soft bags. Rugged water resistant cases suited for storing and shipping a wide variety of gear. Perfect for salesman sample kits, electronic equipment, medical products, instruments etc.