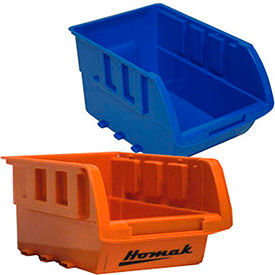 Special Sizes Stacking Storage Bins
Special Sizes and Designs of Hanging and Stacking Part Bins Are Used For Secure Storage And Organization In A Variety Of Applications.

Plastic Stackbins® feature extra-strength plastic bottoms support up to 50 lbs and resist corrosion and staining. Label space allows easy labeling of contents. Stackbins With Front Bar are stackable, with reinforcements to prevent bins from spreading under heavy loads. Stackbins With Covers are made with hinged clear plexiglass covers for keeping items protected. Cover is translucent for viewing contents.