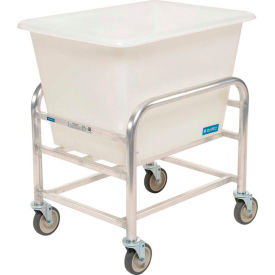 Bulk Movers With Tubs
Bulk Movers With Tubs Are Designed For Transporting a Variety of Items In Food Preparation, Packing, and Storage Applications.

Bulk movers with tubs include sanitary, washable, and steam-cleanable polyethylene containers for long lasting transportation use. Base maneuvers easily on four polyurethane swivel casters. Available types are 3 Bushel, 6 Bushel, 8 Bushel Tubs and 9 Bushel Tubs. Weight capacity is 500 lbs. Tub colors are Blue, Gray, Red, and White. Dimensions vary per model.