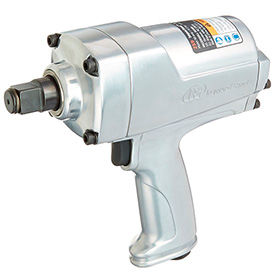 Ingersoll Rand Impact Wrenches
Ingersoll Rand Impact Wrenches Accommodate Automotive Services, Industrial Production, and more.

Ingersoll rand impact wrenches operate heavy duty tasks with optimum impact resistance. Compact profiles of impact wrenches provide rugged reliability. Some air tools feature a butterfly throttle valve for real time speed adjustment. Additional specifications vary per model.