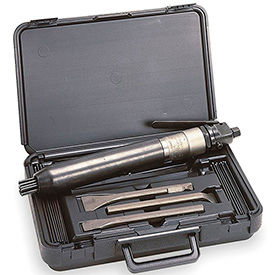 Ingersoll Rand Needle Scalers
Ingersoll Rand Needle Scalers Provide Industrial Engraving Applications.

Ingersoll rand needle scalers are designed to remove heavy weld slag or clean up a delicate surface. Some models feature a pistol grip or conventional in-line design to get the job done quickly and comfortably. Versatile needle scalers are suitable for demanding projects. Quiet operation expands options for suitable work locations. Additional specifications vary per model.