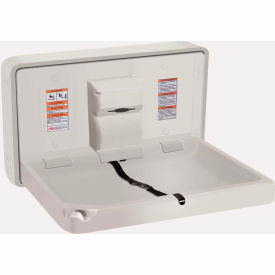 ASI® Baby Changing Stations
ASI® Baby Changing Tables Feature Durable Designs That Are Ideal For Public Restrooms.

Baby Changing Tables comply with 2010 ADA Accessibility Standards and support a static load of 300 lbs. For a more upscale appearance, choose Baby Changint Tables with door facing and collar made from 18 gauge 304 stainless steel.