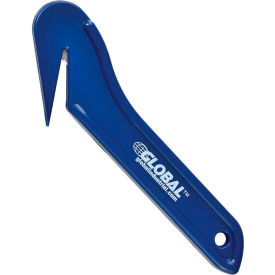 Stretch Wrap Cutters
Stretch Wrap Cutters Are Designed to Safely and Cleanly Cut Stretch Wrap for Packaging, Shipping, Material Handling, and Other Related Operations.

These cutters make film wrapping fast and easy. Made with a safety design, this cutter has an angled end for personal safety and product protection. It's best used for cutting stretch film, foil, paper, foam, twine, and other materials. The heavy duty utility blades with dispenser are made of high carbon steel and with a precision honed edge for superior general purpose cutting. Blades fit most standard utility knives.