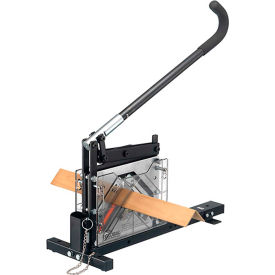 Edge Protector Cutter
Global Industrial™ Edge Protector Cutter Provides a Convenient and Efficient Method of Cutting Cardboard Edges for Warehouses, Mail Rooms, and More.

Units are portable or may be clamp mounted to benches or workstations for location versatility. The ergonomic pig tail shape handle allows convenient user access and handling. Integrated holder stores additional supplies such as knives, rulers, pencils, and more. The durable steel construction provides strength for years of reliable service. Can be used to cut edges with 0.120", 0.160" and 0.255" thickness. Maximum cutting dimensions are 3" x 3".To purchase Replacement Blades, order Global# 244247.