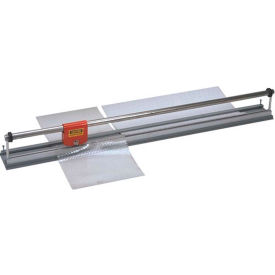 Razor-X Paper Cutters
Razor-X Paper Cutters Are Used For Cutting Single Face Corrugated Or Thin Foam Materials.

Made of durable steel with a light gray powder coat finish. Razor blade cutting device and hold down bars allow easy cutting. Hold-down device prevents roll back of material. Razor-X Cutter with Hold Down is a counter mount device for cutting materials. Portable Shear Cutters are mobile racks with heavy duty casters (2 locking) for easy mobility. Made of heavy-duty, tubular steel framing to hold one or more rolls of material. Easy assembly.