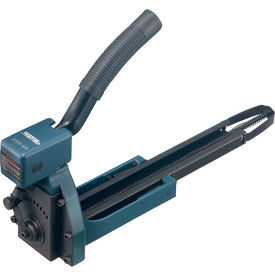 Carton Staplers - Manual
Manual Carton Staplers Provide Content and Package Sealing For Distribution, Assembly, Merchandising, and Other Applications.

These carton staplers are designed to seal high volumes of packages to provide security and spill prevention while in transit. The staplers are lightweight and easy to operate minimizing user fatigue and increasing efficiency. The staple depth and clamping force are adjustable to support different package sizes and materials. The steel construction provides strength and durability for long lasting use. For use with 5/8" Staples, 3/4" Staples, and 1-3/8" x 5/8" staples. Available colors are Blue, Black with Blue Trim, and Black with Green Trim.