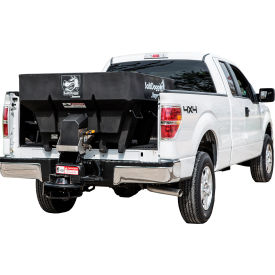 Slide-In Salt/Sand Spreaders
Slide-In Stainless Steel Spreaders Are Designed For Use With Bulk Salt And/Or A Sand & Salt Mix.

Ideal for spreading salt and sand on large driveways, parking lots, and more. The entire assembly ships complete with an in-cab variable controller for precision application control, a powder coated steel top screen, ratchet style tie down kit, and stainless inverted V.