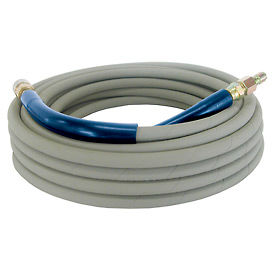 Pressure Washer Hoses
Pressure Washer Hoses Are Designed In a Variety of Maintenance, Commercial, and Residential Environments.

Pressure washer hoses support various pressure washer units for application versatility. Rubber exterior and bend restrictors prevent hose ruptures for longevity. Select models include male swivel and solid end. PSI's, colors, and dimensions vary per model.