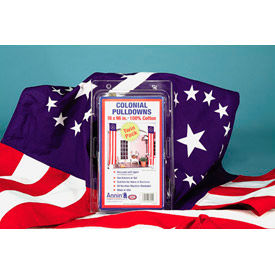 Annin® - Patriotic Decorations
Patriotic Decorations Provide A Convenient Solution For Displaying & Decorating Various Environments With An American Flag.

Choose between a variety of styles and design for various applications. Styles include Pull downs and Windsocks.US Garden Flag includes a 100% nylon flag with embroidered stars and sewn stripes that measures 12" x 18". Pole sleeve fits in standard holders. Pleated Mini Fans are ready for hanging and great for use at any advertising center.