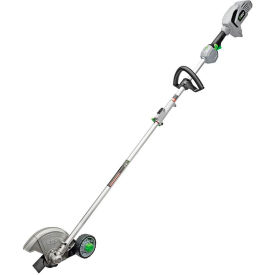 Cordless Electric Edgers
EGO Edge Trimmers Create Clean and Precise Edges for Landscaping.

EGO Edge Trimmers are part of the EGO POWER+ Multi-Head System. Edge Trimmers keep driveways, sidewalks, patios, and other outdoor areas with clean edges. The Power-Head is compatible with all EGO Multi-Head attachments. Equipped with a variable speed trigger, a lock off switch and a guide wheel with a depth adjustment knob. handheld Edgers have 8" blade length, 1/4" blade thickness and 3" maximum cutting depth. Available with or without battery and charger.