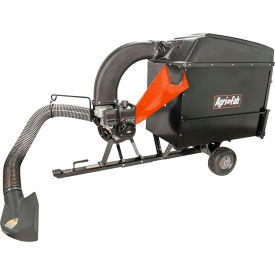 Lawn Vacuums & Sweepers
Lawn Vacuums and Sweepers Provide Quick Grooming Maintenance For Lawns and other Turfs.

Lawn Vacuums and sweepers help remove excess debris, clippings, fallen leaves, and other unwanted particles. Available Types are Lawn Sweeper, Lawn Vacuum, Lawn Vacuum/Chipper, and Remote Hose Kit. Handle provides the precision needed to clear debris quickly and efficiently out of tough- to-reach places. Hose extension kit proves beneficial for hard to reach areas under the bushes and around the base of trees. Fuel Types, capacity in cubic feet, and additional specifications vary per model.